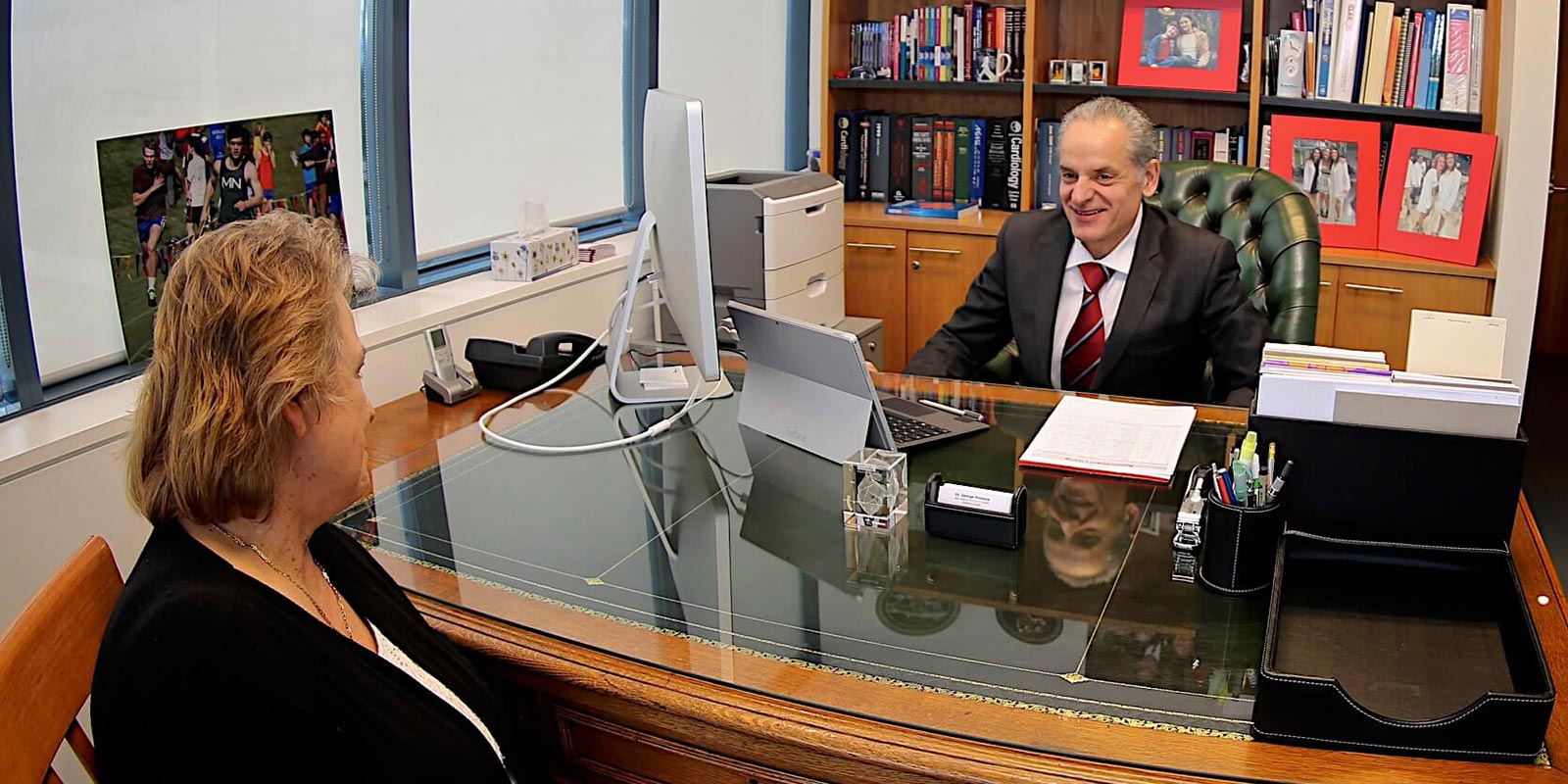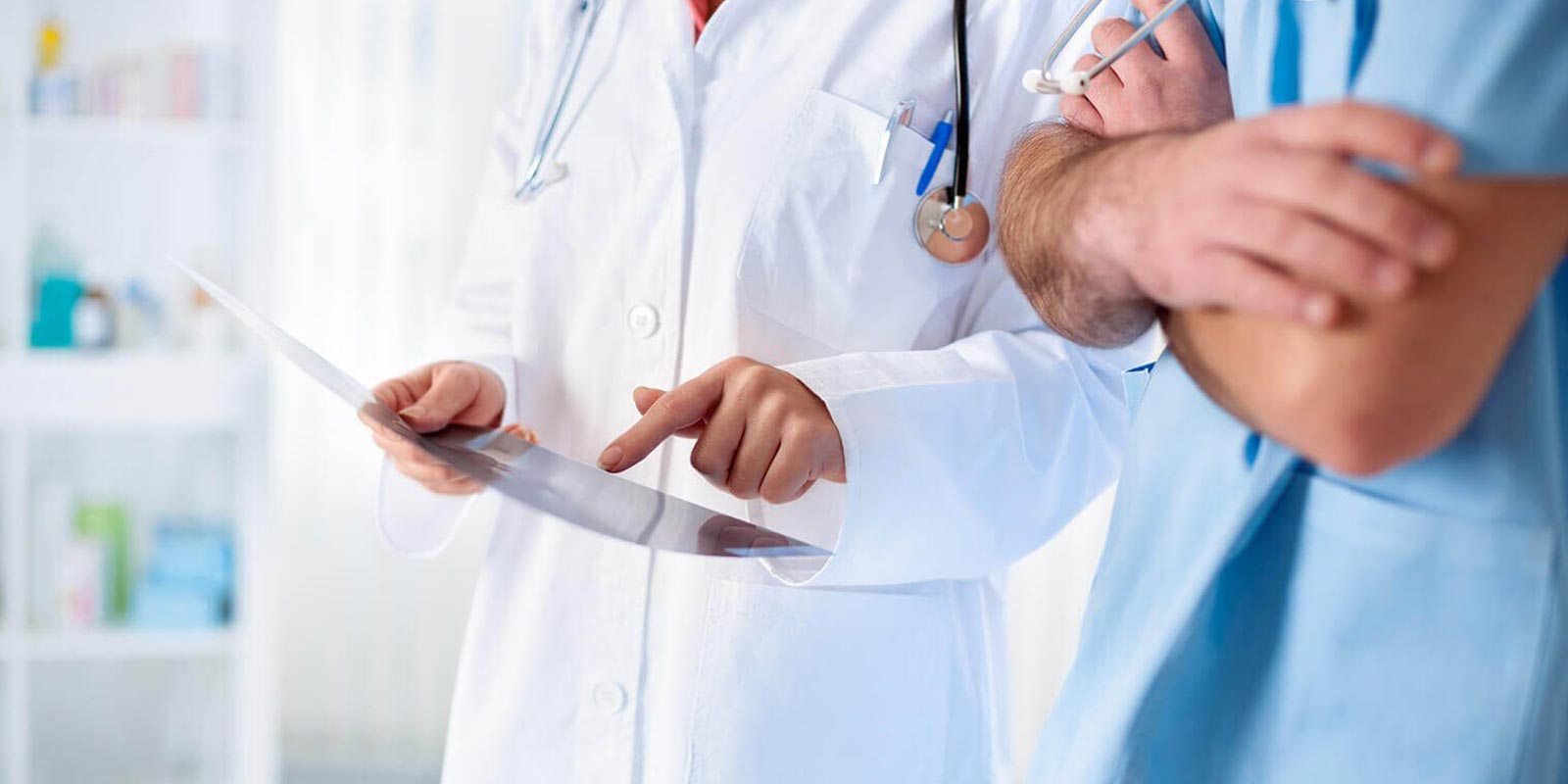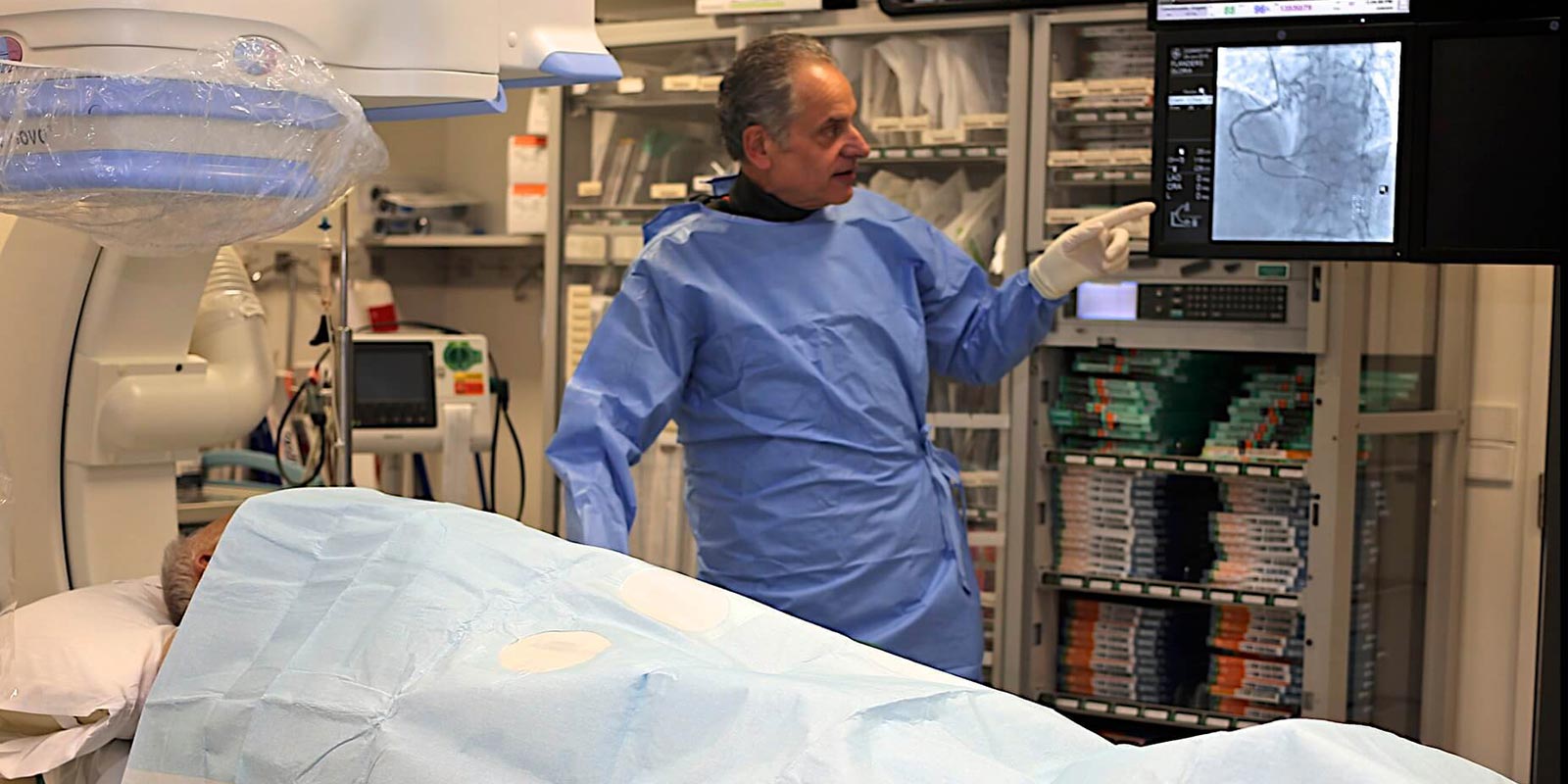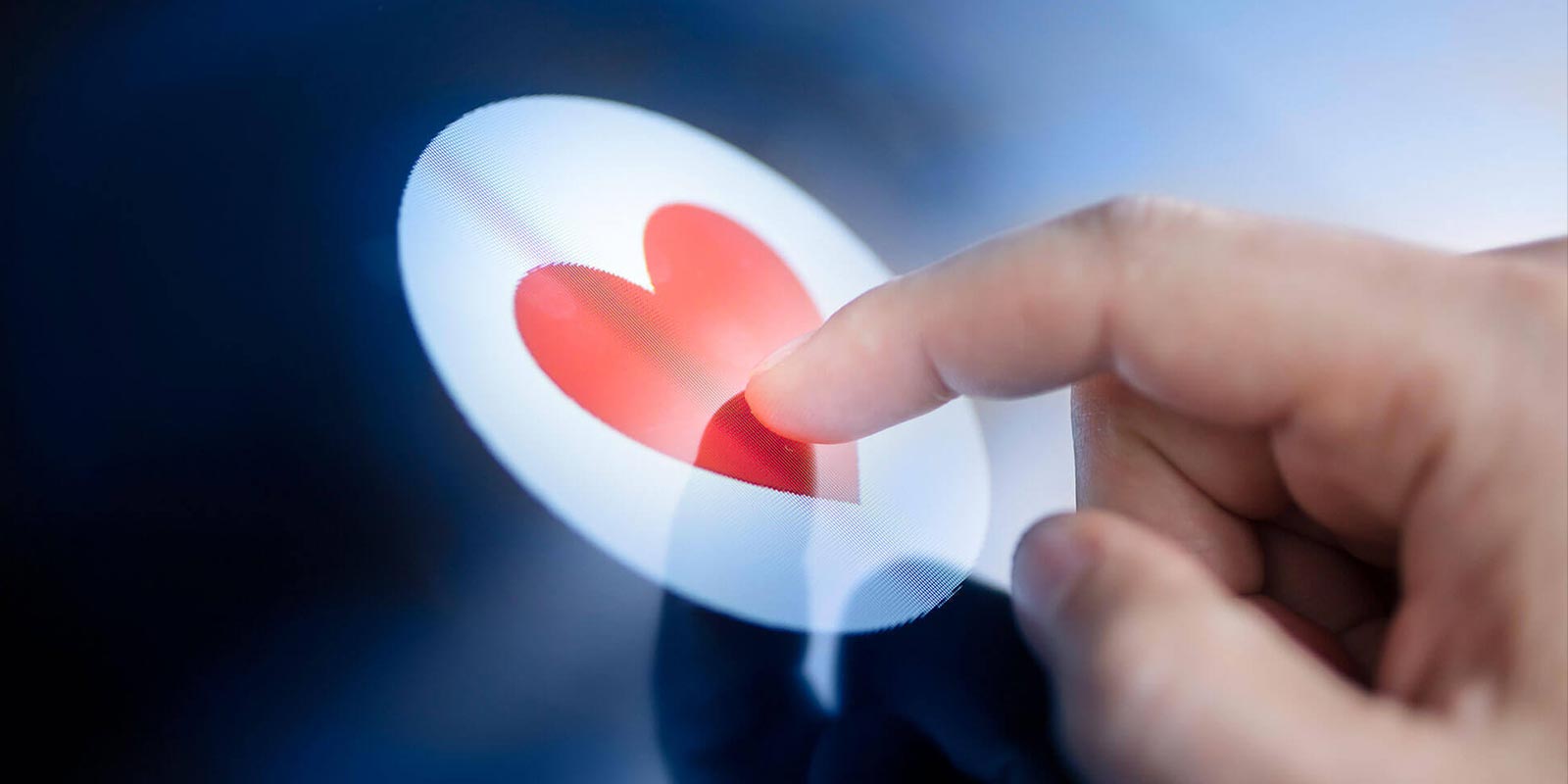 DrGeorgeOffice
YOUR HEART AND YOUR HEALTH IS OUR INTEREST
DrGeorgeOffice
DR GEORGE PROIMOS CARDIOLOGIST
Specialising in interventional cardiology
Dr George Proimos – Interventional Cardiologist
Dr George Proimos is a consultant cardiologist who specialises in Interventional Cardiology and chest pain treatments in Melbourne, Australia.
Cardiology is the branch of medicine dealing with disorders of the heart and blood vessels. Physicians specialising in this field of medicine are called cardiologists.  As an Interventional Cardiologist George consults with patients on preventing heart diseases. George performs Coronary Angioplasty and Stenting , he can close Atrial Septal defects (ASD and PFO), as well as Transcutaneous Aortic Valve Replacement (TAVR) as well as other procedures necessary to bring you and your heart back to optimum health.
About Interventional Cardiology
Interventional cardiology is a branch of cardiology dealing with catheter based treatments for structural heart diseases.  Interventional cardiology uses catheters for diagnosis and treatment of heart diseases.
The catheter is a long, tubular, flexible instrument inserted through blood vessels in the radial artery in the arm, the femoral artery in the groin, or neck, and threaded to the heart. By inserting a catheter it helps to assess the patient's heart condition.  It can be used to repair a damaged heart valve, or clear a clogged artery.
Some interventional cardiology procedures include Coronary Angioplasty (Stent), Transcutaneous Aortic Valve replacement (TAVR) and Catheter Ablation (for Rhythm control).
On this website you will find information on common conditions, procedures and treatment options in cardiology. We offer information to help prevent or lower your risk of heard disease, angina and improve your heart health.